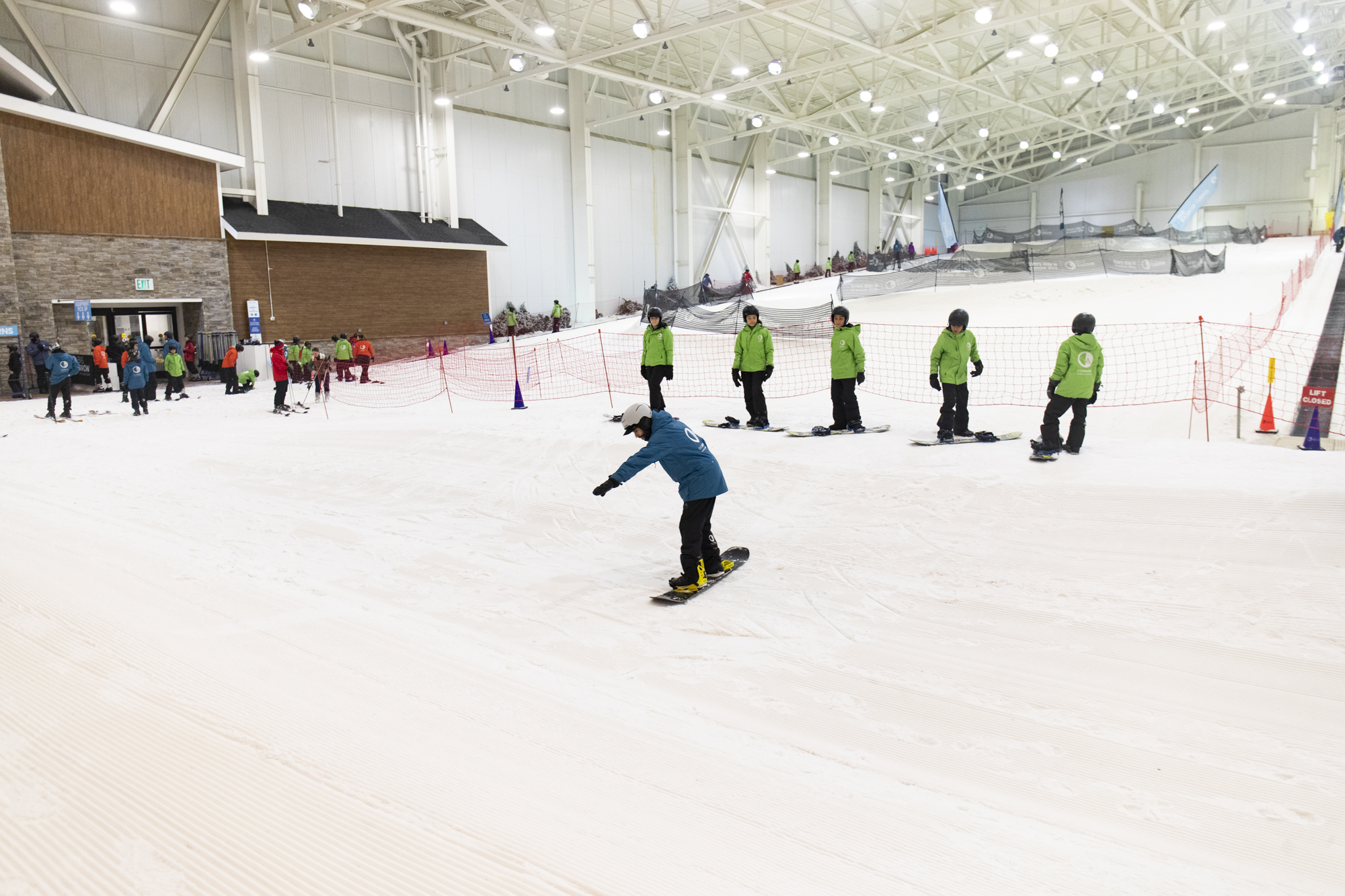 Package Includes:
Ski or Snowboard Equipment Rental
Outerwear (Pants and Jacket – Gloves are not included)
Helmet
2-hour Slope Access Ticket
Complimentary access to our Terrain Based Learning™ skills areas and dedicated instructors
Product
Price
Single SNOW Day Package
Includes Rental Equipment. Valid for Ages: 2 & Up
$99.99 +Tax
3-Visit SNOW Day Package
Valid for 3 anytime use all-inclusive SNOW Day packages. Includes Rental Equipment. No reservation required.
$199.98 +Tax
Glove Add-On
$12
Please Note:
Last guest arrival check-in time is 2 hours prior to closing daily.
You are selecting an arrival time. Please arrive 15 minutes prior to the selected arrival time. Your on-snow time begins when you enter the snow slopes and runs continuously once you enter. The time it takes to go through the Rentals process may vary.
Tickets must be purchased in advance. There are no on-site ticket sales at this time.
3 Visit SNOW Day Package is valid for 1 guest to use on 3 separate visits. Valid for 2 hours per visit. If the 2 hour limit is exceeded, it will result in redeeming another visit from the card.
Multi-visit cards are valid for 1 year from the date of purchase.
6 & Under Free Ticket is valid with an Adult SNOW Day Package. Children must have their own equipment and outerwear.
We stock outerwear sizes from Kids 4T – Adult XXL. Boot sizes Children 7-13, Youth 1 – Adult 15.
Rental equipment and outerwear available for Ages 3 and up.
Our ski boots are for use with our skis only. We do not rent boots for use with personal skis.
All guests entering the Snow Park and Rental Area must have a valid ticket.
All package purchases are final and are non-transferable and non-refundable. Big SNOW reserves the right to revoke pass products at any time.
Please be prepared to show a photo ID upon arrival.