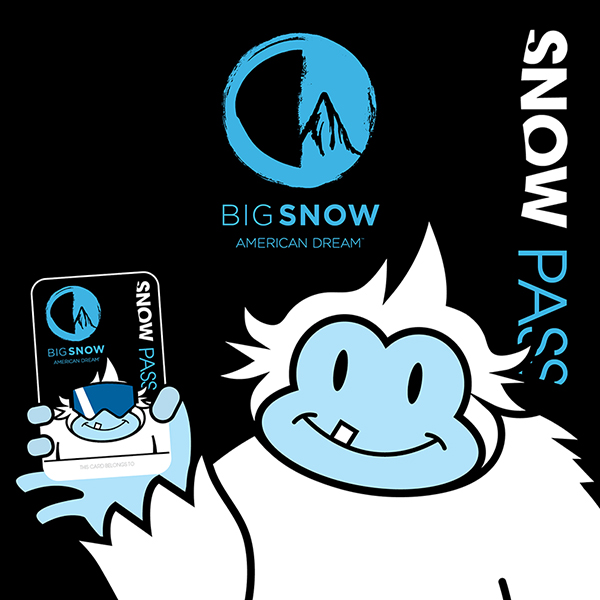 Pass Includes:
Enjoy the ultimate flexibility to visit us as much as you want, when you want. Our SNOW Pass is your monthly subscription to unlimited slope access.

Initiation fee (includes first month): $199.99
Monthly Fee: $79.99
Cancel whenever you want
Does not include equipment or outerwear
Blackout Periods Apply (See Below)
Please Note:
Last guest arrival check-in time is 2 hours prior to closing daily.
The SNOW Pass is non-refundable and non-transferrable. It also has the following blackout dates: August 16, 2022, Sukkot Holiday Week, Thanksgiving Weekend, Christmas/New Year Holiday Week, Martin Luther King Weekend, President's Holiday Week and Easter/Passover Holiday Week(s).
The first month free starts on the date the order is placed and ends on the first monthly billing date. Recurring monthly billing occurs on the date the order was originally placed.
Subscriptions may be cancelled at any time. To cancel, you must send us a written request with 30 days advance notice. Please email cancellation requests to info@bigsnowad.com with the subject line: Subscription Cancellation. If you cancel your Subscription before the end of your Subscription period, Big Snow will not return any portion of the Subscription fee provided and you will be entitled to continue accessing the applicable Subscription features until the end of your Subscription period. Subscription cancellations during the month will end at the next monthly billing date.
All guests entering the Snow Park and Rental Area must have a valid ticket.
Please be prepared to show a photo ID upon arrival.
Big SNOW reserves the right to revoke pass products at any time.